Monkey Raptor
Ramblin about techie-techie, comedy, guitar, and non boring things.
Welcome to Monkey Raptor
---
About MR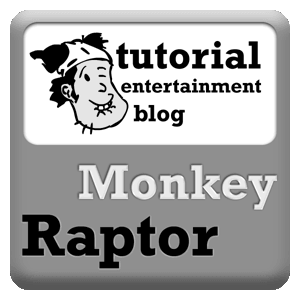 Monkey Raptor is a ramblin blog about the web techie-techie part, comedy, guitar, music, and things.
Anywho, this blog was started in November of 2012 and on a regular basis of enhancement. Hopefully you'll find lots of useful posts here.
Tr in La 7D is a contraction of "Trending in Last 7 Days". Because it doesn't have enough space to look not abnormal, so I trimmed it.
Remember to always use the latest browser when surfing the internet.
There's also an online-tools blog, Port Raptor. The link is on top.
Alright then, have fun navigating!
MR Board
---
Aug 27, 2016

Fixed the iframes from Thor. Someone forgot to stuff.

May 6, 2016

Updated Privacy Policy

Oct 1, 2015

Updated this homepage layout.

Sep 29, 2015

Added posts feed list on this homepage.

Sep 11, 2015

Added Google's code-prettify to prettify the code snippets here.

Sep 10, 2015

Updated some minor things. Like this board placement. And others.

Sep 8, 2015

Updated author-sharer section, this homepage color-fx, and global buttons.

Aug 31, 2015

Updated comment section, the view a particular comment link part.